Flight Suit & Mission Patch
Grandma Jan (Jon's mom) figured you can't get to the moon without suitable protective gear. She designed this fantastic flight suit for eliot, replete with lots of NASA, flag, and mission patches, plenty of pockets, and complicated straps and clasps.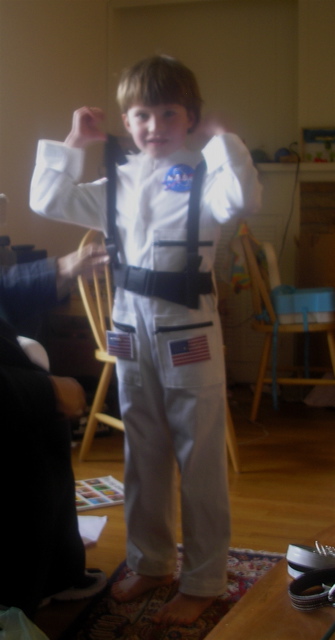 Every captain needs a good first officer, so she made one for Jon, too!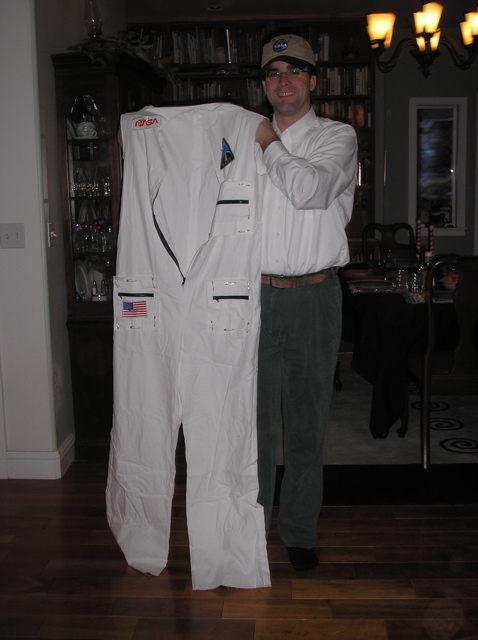 Our friend
Noa
designed this mission patch just for the R-ULAV: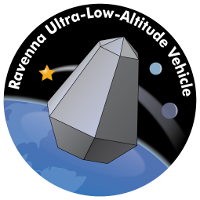 Well, that logo's so classy, it needs to go on a patch! I could have had it done for maybe $80 at some web vendor. But why do that when we can spend $200 on craigslist for an old embroidery machine, and learn to do it ourselves?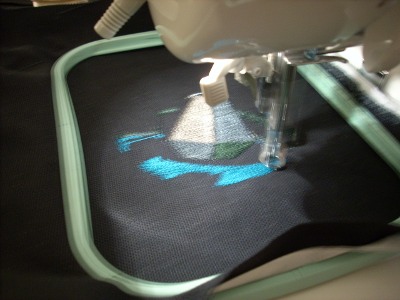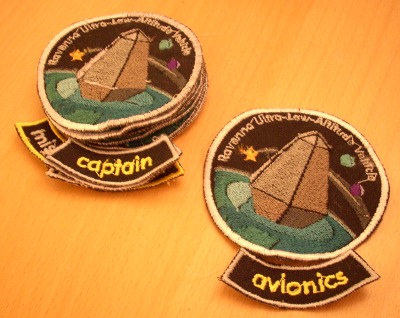 The embroidery software I used to do the patch was pretty awful. In the spirit of do-do-it-yourself-yourself, I wrote my own
embroidery software for inkscape
.